What's new?

09.28.12 - 28th Annual DreamBall for the American Cancer Society in New York last night (wearing Armani):

09.27.12 - From @MillaJovovich:

Hey guys! I wanted 2 share this spectacular night w u at the #dreamball 2 raise funds 4 cancer research! [ Video ]
if u want 2 donate 2 fight ovarian cancer pls go 2: lookgoodfeelbetter.org thanks every1!!!
Thanx chris! RT @chrissbrenner: @MillaJovovich doing the final touches before tonight's Dream Ball in Manhattan. Gorgeous!!



09.23.12 - LA Times interview. Milla: "I'm not interested in being just a side character to the lead who's a guy, and he gets to do all the major stuff that moves the script, and I just stand around on the sidelines."

Resident Evil: Retribution outfits on display at the Tokyo Game Show:
Fan art from Popi, Josh, Romina (2):
09.17.12 - From @MillaJovovich:
Wuz up tweeple?!! Thanks 4 making RE:R the #1 movie in the WORLD!!! WOOT WOOT!! Also jst watched @boriskodjoe on good day la! Nice one man!
Hell yea! Thanks girl!RT @decemberkid89: @MillaJovovich holy shit just watched Resident Evil Retribution it was amazing, great job.
Watch it w mom!!RT @Aeravi: @MillaJovovich I loved the RE5!!! Gonna watch it for 2nd time. Watching it with mom this time. Tell Paul to get his gear started for RE6!!!
I LOVE how many women are into RE:R!! It's so incredible! Thanks ladies 4 helping us make THE 1st female driven action movie get to 5 films!
Thank you!!RT @InfamousMrFox: @MillaJovovich The best 3D movie of the year and we all (the fans) can't wait for the next installment in the series.
Love u 2! RT @yeeandre: @MillaJovovich i'm in love with alice since 2002 and i just got more in love with her since last weekend, how incredible is that? i love you
Lolol! Yea!! RT @cody_landman: @MillaJovovich Evil most definitely went global.
U ROCK!! RT @Hell_s_Angel: oh man! Watched RE:R(for the 3rd time) came home watched RE series, i mean, @millajovovich u have outdone your self! GO ALICE! Woot woot!
09.15.12 - From @MillaJovovich:
Wow!! I'm so happy 2 hear the incredible reactions for RE:R!! WOOT! I wish I cld celebrate w u all but I'm sitting in the animal hospital bcause my 1st little dog -madness- is having the worst seizure she's ever had. We've been here for a few hrs now. We'll hope 4 the best, but she's very old so... Anyway. The doctor is here, I gotta go.
09.14.12 - Resident Evil: Retribution opens today!! [ Worldwide Release Dates ]
09.13.12 - Reminder: Milla will be on Chelsea Lately tonight at 11pm!
From @MillaJovovich:
What an incredible premiere for RE:R in LA! The movie looks spectacular n ppl were screaming n flipping out watching it, cheering! We had so much fun! The after party was a blast, but I stayed out so late, I'm paying for it today! Lol! Anyway, I have to go do more press for the movie today 2 prepare 4 international releases in different territories, but we cldnt be happier w how RE:R turned out n I'm sure u're all gonna LOVE IT!! All the best! Xo m
Resident Evil: Retribution premiere last night in Los Angeles, CA:
Being interviewed by EXTRA yesterday in Los Angeles, CA::
Milla was on KCRW yesterday as part of their Guest DJ Project. Full audio and transcript are both available here.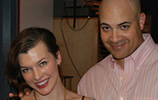 09.12.12 - Milla will be on Chelsea Lately tomorrow night at 11pm!
From @MillaJovovich:
so here we are every1! just two days away from friday night and RE:R!! i'm SO excited! i can't wait 2 hear what every1 thought of the film!
now i'm starting 2 get ready 4 a big day of press n our premiere here in LA! i can't wait 2 c my girl @chelseahandler later 2day! WOOT WOOT!
I'm still lol'ing from another awesome interview w the delicious @chelseahandler! Catch it tom. Sept.13 on E!
From @chrissbrenner: @MillaJovovich tweeting on her way to the @ResidentEvil "Retribution" Movie Premier in Los Angeles!
Interviews from IAMROGUE.com, BET.com, DreadCentral.com:
09.11.12 - Interview with Paul from The Hollywood Reporter: Resident Evil: Retribution's Paul W.S. Anderson Spills Secrets About Sixth Video Game Tie-In
09.10.12 - From @MillaJovovich:
hey every1! back in LA n working on my daughter's back 2 school scrapbook from japan, she missed her 1st week so we thought it wld b cute!
i hope every1 has an amazing day, i'm pretty jet lagged n printing photos n sticking them in2 a book w stickers is abt all i can manage!xo m
Various articles/interviews:
Resident Evil: Retribution Featurette - Fights & Stunts:
09.08.12 - News on Milla's new album! From Milla: "Hopefully by October I'll be able to put something out. It's called Sweeter Than Madness and my musician friend Chris Brenner is producing it. My ex-boyfriend, Stuart Zender, a founder member of Jamiroquai, plays bass." [ The Sun ]
From @MillaJovovich:
Hey every1! Here r a few pics of Moscow! Of course taken from te only place I normally take pics... Te backseat of the car! Lol!
Check my interview w our fellow tweeple!RT @residentevildb: @MillaJovovich Here it is: http://residentevildatabase.com/index.php/component/jomtube/video/660! Thank you, darling!!! <3
Goodbye Moscow! Thanks 2 all our amazing fans and press ppl who made our stay so wonderful here! I love you Russia! I love you Ukraine! Xo m
Hey guys! I'm on the flight n my battery is abt 2 die, so if we get cut off, let me say a formal "tweet u later" now! Xo m
Ok! Taking off now! Bye Viches!!
Awww man! Again they're tellin me 2 switch off my phone. Jeez! Can't a girl tweet in peace?! But, I think they have wifi on the flight!
Milla for Avon City Rush, Moscow, September 7, 2012:
Various articles/interviews:
09.06.12 - From @MillaJovovich:
Hey hey! We're abt to enter the Russian premiere of RE:R!! So excited!!!
What an incredible experience the Russian premiere was!! Thank you every1 who came 2 welcome us, it was absolutely overwhelming!
Now we're going 2 support FNO at TSUM department store where every tshirt sales goes 2 the naked heart foundation!
Resident Evil: Retribution premiere in Moscow, September 6, 2012:
Resident Evil: Retribution photocall in Moscow (roof of Ritz Carlton Hotel), September 6, 2012:
Vogue (Italy) September 2012, photographed by Peter Lindbergh:
Cosmopolitan (Russia) October 2012:
From ResidentEvilMovies.net: Fangoria (US) September 2012, Geek (US) August 2012:
Resident Evil: Retribution behind-the-scenes featurette on the Red Square scenes from Screen Gems:
Interview from HitFix.com:
Resident Evil: Retribution behind-the-scenes from Moviefone.com:
Various articles/interviews:
Avon ads:
09.05.12 - From @MillaJovovich:
Wow!! The world premiere of RE:R in Tokyo was INCREDIBLE!! Sorry I haven't been tweeting but they kept me super busy here.
I want to say thank you 2 all the amazing Japanese n Korean fans n press! We had such a wonderful time!
Also, due 2 the overwhelming response 2 my contest, I'm reaching out 2 our distributors worldwide 2 try n get a 1st prize winner in other countries 4 a private screening of RE! We're gonna choose winners from the US, south America, Europe, Australia and Asia!
Now we're leaving 4 the premiere in Moscow! It's gonna be so grt 2 go back 2 my homeland n c my friends! Gotta board now! Xo m
Resident Evil: Retribution premiere in Tokyo, September 3, 2012:
09.04.12 - From @MillaJovovich:
Wow!! The world premiere of RE:R in Tokyo was INCREDIBLE!! Sorry I haven't been tweeting but they kept me super busy here.
I want to say thank you 2 all the amazing Japanese n Korean fans n press! We had such a wonderful time!
Also, due 2 the overwhelming response 2 my contest, I'm reaching out 2 our distributors worldwide 2 try n get a 1st prize winner in other countries 4 a private screening of RE! We're gonna choose winners from the US, south America, Europe, Australia and Asia!
Now we're leaving 4 the premiere in Moscow! It's gonna be so grt 2 go back 2 my homeland n c my friends! Gotta board now! Xo m
Resident Evil: Retribution premiere in Tokyo, September 3, 2012:
Tatler (Russia) September 2012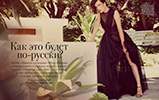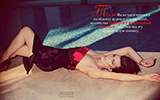 Young Hollywood August 25, 2012:
What's New for 2018: Jan |
What's New for 2017: Jan | Feb | Mar | Apr | May | Jun | Jul | Aug | Sep | Oct | Nov | Dec
What's New for 2016: Jan | Feb | Mar | Apr | May | Jun | Jul | Aug | Sep | Oct | Nov | Dec
What's New for 2015: Jan | Feb | Mar | Apr | May | Jun | Jul | Aug | Sep | Oct | Nov | Dec
What's New for 2014: Jan | Feb | Mar | Apr | May | Jun | Jul | Aug | Sep | Oct | Nov | Dec
What's New for 2013: Jan | Feb | Mar | Apr | May | Jun | Jul | Aug | Sep | Oct | Nov | Dec
What's New for 2012: Jan | Feb | Mar | Apr | May | Jun | Jul | Aug | Sep | Oct | Nov | Dec
What's New for 2011: Jan | Feb | Mar | Apr | May | Jun | Jul | Aug | Sep | Oct | Nov | Dec
What's New for 2010: Jan | Feb | Mar | Apr | May | Jun | Jul | Aug | Sep | Oct | Nov | Dec
What's New for 2009: Jan | Feb | Mar | Apr | May | Jun | Jul | Aug | Sep | Oct | Nov | Dec
What's New for 2008: Jan | Feb | Mar | Apr | May | Jun | Jul | Aug | Sep | Oct | Nov | Dec
What's New for 2007: Jan | Feb | Mar | Apr | May | Jun | Jul | Aug | Sep | Oct | Nov | Dec
What's New for 2006: Jan | Feb | Mar | Apr | May | Jun | Jul | Aug | Sep | Oct | Nov | Dec
What's New for 2005: Jan | Feb | Mar | Apr | May | Jun | Jul | Aug | Sep | Oct | Nov | Dec
What's New for 2004: Jan | Feb | Mar | Apr | May | Jun | Jul | Aug | Sep | Oct | Nov | Dec
What's New for 2003: Jan | Feb | Mar | Apr | May | Jun | Jul | Aug | Sep | Oct | Nov | Dec
What's New for 2002: Jan | Feb | Mar | Apr | May | Jun | Jul | Aug | Sep | Oct | Nov | Dec
What's New for 2001: Jan | Feb | Mar | Apr | May | Jun | Jul | Aug | Sep | Oct | Nov | Dec
What's New for 2000: Jan | Feb | Mar | Apr | May | Jun | Jul | Aug | Sep | Oct | Nov | Dec