What's new?
05.29.07
-
Jovovich-Hawk
pictures from
Spur
(Japan) July 2007 (from
Spring/Summer 2007 Collection
):
05.28.07 - Donna Karan Seduction ads (2000) from Dale:
05.27.07 - Resident Evil: Extinction interview/pictures from Wizard (US) Spring/Summer 2007:
Mini (Russia) June 2007:
Mixte (France) May 2007 from Dale:
Tush (Germany) February 2007:
05.21.07 - Milla at the Chanel Cruise Show Presented by Karl Lagerfeld, Santa Monica, CA, May 18, 2007 (Hello):
05.15.07 - Milla and Carmen debuted the Jovovich-Hawk Holiday collection in Los Angeles last night at the Stoli Hotel (Vogue, Fashion Week Daily):
05.14.07 - Resident Evil: Extinction poster (silhouette of Milla):

GQ (Italy) April 2007:
Elle (Russia) April 2007:
Wallpaper by Carlos: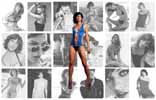 05.02.07 - Interview from Wizard Entertainment about Resident Evil: Extinction.
05.01.07 - Various news:
Stolichnaya vodka will celebrate the grand opening of the Stoli Hotel in Los Angeles tomorrow. There will be an InStyle party featuring Jovovich-Hawk on May 14.
Harper's Bazaar (US) May 2007:
More of Milla singing at the Bobino cabaret club, Paris, France, March 14, 2007:
What's New for 2018: Jan |
What's New for 2017: Jan | Feb | Mar | Apr | May | Jun | Jul | Aug | Sep | Oct | Nov | Dec
What's New for 2016: Jan | Feb | Mar | Apr | May | Jun | Jul | Aug | Sep | Oct | Nov | Dec
What's New for 2015: Jan | Feb | Mar | Apr | May | Jun | Jul | Aug | Sep | Oct | Nov | Dec
What's New for 2014: Jan | Feb | Mar | Apr | May | Jun | Jul | Aug | Sep | Oct | Nov | Dec
What's New for 2013: Jan | Feb | Mar | Apr | May | Jun | Jul | Aug | Sep | Oct | Nov | Dec
What's New for 2012: Jan | Feb | Mar | Apr | May | Jun | Jul | Aug | Sep | Oct | Nov | Dec
What's New for 2011: Jan | Feb | Mar | Apr | May | Jun | Jul | Aug | Sep | Oct | Nov | Dec
What's New for 2010: Jan | Feb | Mar | Apr | May | Jun | Jul | Aug | Sep | Oct | Nov | Dec
What's New for 2009: Jan | Feb | Mar | Apr | May | Jun | Jul | Aug | Sep | Oct | Nov | Dec
What's New for 2008: Jan | Feb | Mar | Apr | May | Jun | Jul | Aug | Sep | Oct | Nov | Dec
What's New for 2007: Jan | Feb | Mar | Apr | May | Jun | Jul | Aug | Sep | Oct | Nov | Dec
What's New for 2006: Jan | Feb | Mar | Apr | May | Jun | Jul | Aug | Sep | Oct | Nov | Dec
What's New for 2005: Jan | Feb | Mar | Apr | May | Jun | Jul | Aug | Sep | Oct | Nov | Dec
What's New for 2004: Jan | Feb | Mar | Apr | May | Jun | Jul | Aug | Sep | Oct | Nov | Dec
What's New for 2003: Jan | Feb | Mar | Apr | May | Jun | Jul | Aug | Sep | Oct | Nov | Dec
What's New for 2002: Jan | Feb | Mar | Apr | May | Jun | Jul | Aug | Sep | Oct | Nov | Dec
What's New for 2001: Jan | Feb | Mar | Apr | May | Jun | Jul | Aug | Sep | Oct | Nov | Dec
What's New for 2000: Jan | Feb | Mar | Apr | May | Jun | Jul | Aug | Sep | Oct | Nov | Dec