September 2012
From Milla's Twitter (@MillaJovovich):
Wow!! The world premiere of RE:R in Tokyo was INCREDIBLE!! Sorry I haven't been tweeting but they kept me super busy here. (Sep 4)
I want to say thank you 2 all the amazing Japanese n Korean fans n press! We had such a wonderful time!
Also, due 2 the overwhelming response 2 my contest, I'm reaching out 2 our distributors worldwide 2 try n get a 1st prize winner in other countries 4 a private screening of RE! We're gonna choose winners from the US, south America, Europe, Australia and Asia!
Now we're leaving 4 the premiere in Moscow! It's gonna be so grt 2 go back 2 my homeland n c my friends! Gotta board now! Xo m

Hey hey! We're abt to enter the Russian premiere of RE:R!! So excited!!! (Sep 4)
What an incredible experience the Russian premiere was!! Thank you every1 who came 2 welcome us, it was absolutely overwhelming!
Now we're going 2 support FNO at TSUM department store where every tshirt sales goes 2 the naked heart foundation!

Hey every1! Here r a few pics of Moscow! Of course taken from te only place I normally take pics... Te backseat of the car! Lol! (Sep 7)
Check my interview w our fellow tweeple!RT @residentevildb: @MillaJovovich Here it is: http://residentevildatabase.com/index.php/component/jomtube/video/660! Thank you, darling!!! <3
Goodbye Moscow! Thanks 2 all our amazing fans and press ppl who made our stay so wonderful here! I love you Russia! I love you Ukraine! Xo m
Hey guys! I'm on the flight n my battery is abt 2 die, so if we get cut off, let me say a formal "tweet u later" now! Xo m
Ok! Taking off now! Bye Viches!!
Awww man! Again they're tellin me 2 switch off my phone. Jeez! Can't a girl tweet in peace?! But, I think they have wifi on the flight!

hey every1! back in LA n working on my daughter's back 2 school scrapbook from japan, she missed her 1st week so we thought it wld b cute! (Sep 9)
i hope every1 has an amazing day, i'm pretty jet lagged n printing photos n sticking them in2 a book w stickers is abt all i can manage!xo m

so here we are every1! just two days away from friday night and RE:R!! i'm SO excited! i can't wait 2 hear what every1 thought of the film! (Sep 12)
now i'm starting 2 get ready 4 a big day of press n our premiere here in LA! i can't wait 2 c my girl @chelseahandler later 2day! WOOT WOOT!
I'm still lol'ing from another awesome interview w the delicious @chelseahandler! Catch it tom. Sept.13 on E!
From @chrissbrenner: @MillaJovovich tweeting on her way to the @ResidentEvil "Retribution" Movie Premier in Los Angeles!

What an incredible premiere for RE:R in LA! The movie looks spectacular n ppl were screaming n flipping out watching it, cheering! We had so much fun! The after party was a blast, but I stayed out so late, I'm paying for it today! Lol! Anyway, I have to go do more press for the movie today 2 prepare 4 international releases in different territories, but we cldnt be happier w how RE:R turned out n I'm sure u're all gonna LOVE IT!! All the best! Xo m (Sep 12)

Wow!! I'm so happy 2 hear the incredible reactions for RE:R!! WOOT! I wish I cld celebrate w u all but I'm sitting in the animal hospital bcause my 1st little dog -madness- is having the worst seizure she's ever had. We've been here for a few hrs now. We'll hope 4 the best, but she's very old so... Anyway. The doctor is here, I gotta go. (Sep 15)

Wuz up tweeple?!! Thanks 4 making RE:R the #1 movie in the WORLD!!! WOOT WOOT!! Also jst watched @boriskodjoe on good day la! Nice one man! (Sep 17)
Hell yea! Thanks girl!RT @decemberkid89: @MillaJovovich holy shit just watched Resident Evil Retribution it was amazing, great job.
Watch it w mom!!RT @Aeravi: @MillaJovovich I loved the RE5!!! Gonna watch it for 2nd time. Watching it with mom this time. Tell Paul to get his gear started for RE6!!!
I LOVE how many women are into RE:R!! It's so incredible! Thanks ladies 4 helping us make THE 1st female driven action movie get to 5 films!
Thank you!!RT @InfamousMrFox: @MillaJovovich The best 3D movie of the year and we all (the fans) can't wait for the next installment in the series.
Love u 2! RT @yeeandre: @MillaJovovich i'm in love with alice since 2002 and i just got more in love with her since last weekend, how incredible is that? i love you
Lolol! Yea!! RT @cody_landman: @MillaJovovich Evil most definitely went global.
U ROCK!! RT @Hell_s_Angel: oh man! Watched RE:R(for the 3rd time) came home watched RE series, i mean, @millajovovich u have outdone your self! GO ALICE! Woot woot!

Thanx chris! RT @chrissbrenner: @MillaJovovich doing the final touches before tonight's Dream Ball in Manhattan. Gorgeous!! (Sep 27)

Hey guys! I wanted 2 share this spectacular night w u at the #dreamball 2 raise funds 4 cancer research! [ Video ]
if u want 2 donate 2 fight ovarian cancer pls go 2: lookgoodfeelbetter.org thanks every1!!!
Resident Evil: Retribution premiere in Moscow, September 6, 2012




Resident Evil: Retribution photocall in Moscow (roof of Ritz Carlton Hotel), September 6, 2012






Milla for Avon City Rush, Moscow, September 7, 2012




Resident Evil: Retribution premiere, Los Angeles, CA, September 12, 2012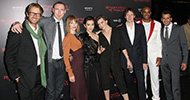 EXTRA interview, Los Angeles, CA, September 12, 2012







KCRW's Guest DJ Project, September 12, 2012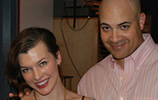 Milla on Chelsea Lately, September 13, 2012


28th Annual DreamBall for the American Cancer Society in New York City, September 27, 2012







Fangoria (US) September 2012










L'Officiel Hommes (Paris) Fall 2012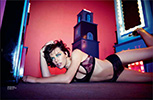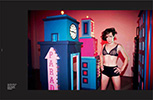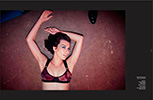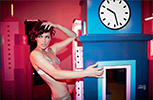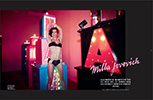 Tatler (Russia) September 2012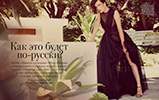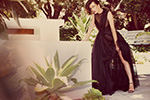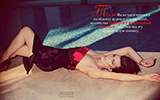 Vogue (Italy) September 2012