October 2012
From Milla's Twitter (@MillaJovovich):
Hey guys! Here's a lil vid of @stuartzender @chrissbrenner n @stellamozgawa of @_warpaint n I rehearsing! [ video ] (Oct 2)
Takin off 2 another awesome rehearsal w @stuartzender @chrissbrenner n @stellamozgawa! The new music makes me feel soooo good... (Oct 5)
In the rehearsal studio in between songs effin around! [ video ] (Oct 6)
In the rehearsal space w Shawn Everett @chrissbrenner @Stellamozgawa n @STUARTZENDER getting our jam on.

Another self centered douche taking self portraits. Yay, just what this country needs! Anyway, takin 5 at the studio.

will tweet more pics later. gotta go. xo m
Ok that didn't work! Lol! I'll upload them one by one.
Who's the best looking guy at the pumpkin patch?
wanted to leave you w a song for the night "angel dust" by aaron: http://www.youtube.com/watch?v=FJZLKNF04Q0 ... night night! xo m

Hey every1! We've jst arrived in Moscow w @chrissbrenner, @STUARTZENDER n @stellamozgowa after almost 24 hrs of travel! (Oct 16)
@stellamozgawa playing @chrissbrenner's keyboard! (Oct 18)
So that last pic was at our sound check this morning for our performance tonight in Moscow 4 @chanel! So excited!

On my way to the @chanel launch party for @karllagerfeld's "little black jacket" book w @chrissbrenner, @stellamozgawa n @stuartzender!
We had an awesome sound check this morning (albeit nothin worked to start with, of course! Lol!) and now it's SHOWTIME! I can't wait!!!
What an INCREDIBLE NIGHT!! We had the most amazing show!! The music sounded so good and everyone was so happy! Yayayay!
Every1 has had WAY too much fun tonight! @chrissbrenner, @stuartzender n I at this rad club "vanilla ninja"

Our group @stellamozgawa, Shawn Everett, @chrissbrenner, Samuel Aratounian n @stuartzender in red square!

Feeling so good watching the incredible Devendra Banhart at Dasha Zhukova's gorgeous new gallery "garage" in

RT pls donate 2: AFESIP n help children rescued from the sex trade in Cambodia. There is no reason a child shld be put through this torture!
I wanted 2 write a special tweet abt AFESIP.org and why we shld donate. The organization houses, feeds and educates children (sum little ones of 3) but they don't have the funds to do this on their own. I know that the sex trade isn't isolated to Cambodia, but I found this facility and think the women who run it and work there are incredible. All victims of the sex trade themselves, they help these kids deal with the psychological as well as physical scars they have to bear. The work they do is exemplary and their commitment is inspiring. If we don't help, what's to happen to these children? And how will other organizations around the world start if people dont care enough to help? I believe that by showing support we empower the wonderful people who care everyday for the tiny victims and give hope to others who might be scared to take a stand. On the website, the woman talks abt how dangerous it is to keep this center open. How they get death threats from those that don't want their "business" ruined. It's horrific. Please help them! Thank you so much tweeps! Xoxo m
The exact link to help children rescued from the sex trade in Cambodia is: http://www.afesip.org thank you so much every1!!
Chanel Black Book launch, Moscow, Russia, October 18, 2012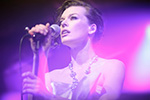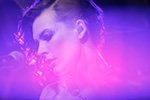 CFDA Vogue Fashion Fund Event, Los Angeles, CA, October 25, 2012


Cosmopolitan (Russia) October 2012





DTLux (Spain) October 2012




Flare (US) October 2012 (more at Flare.com)







Lepota & Zdravlje (Serbia) October 2012

Vogue (Russia) October 2012