May 2011
"Alexander McQueen: Savage Beauty" Costume Institute Gala, The Metropolitan Museum of Art, May 2, 2011, New York City






Shakhtar Donetsk 75th anniversary, Donetsk, Ukraine, May 14, 2011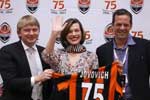 La Conquête premiere, 64th Annual Cannes Film Festival, May 18, 2011, Cannes, France










Artists for Peace and Justice Haiti Benefit, 64th Annual Cannes Film Festival, May 18, 2011, Cannes, France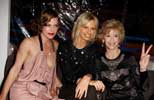 amfAR's annual Cinema Against AIDS gala, May 19, 2011, Cannes, France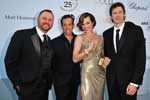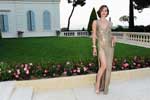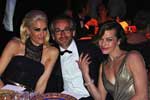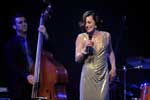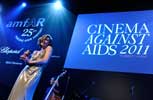 From Milla's Twitter account (@MillaJovovich):
anyway, i'm in Donetsk, Ukraine to sing happy bday for the ukrainian soccer team "Shakhtar" ala marilyn monroe! too cute! May 14
morning! just doing a bunch of work here to prepare for the show! rihanna is playing too, so i'm super excited to hear her!
Oooooooo!!!! I'm goin on stage at the stadium in Danetsk in an hour! SO ECXITING!!! And then my girl @Rihanna is gonna perform! Hell yea!!!
Hey guys! I did it! I sang in front of 55,000 ppl! WOW! Here r sum backstage pics!
Here's the full dress pic! And now I'm RUNNING cause @rihanna is on stage!!! Woohoo!!!
Well @rihanna was goegoeus and SICK!!! I haven't slept all night, we got home n worked on sum beats w a few ukrainian friends till 5am! Lol!

Well now I'm getting on a chopper n heading 2 cannes 2 host Paul Haggis's "Artists for paece n justice" event aka APJ. Let's not 4get haiti! May 17
A view from the helicopter!
Another pic from the heli!
wuz up! hanging w @sokothecat, @devhynes, @mischamazing @theophilusl we're getting our SWAG on! playing music !! May 18

Now @chrissbrenner n I r on our way 2 the Hotel Du Cap 2 practice "I wanna b loved by u" which we will b playing tonight at the AmFar event! May 19

Jst had 2 show u my weekend pics! We're at our dear friend Verde Visconti's castle in Grazzano, Italy! That's @chrissbrenner taking a stroll 2 breakfast! May 21
Our group hving a picnic in the forest!
Papa and Ever hving fun at castle Visconti!
Another view of the gardens! Its just a dream come true here!
My two babies hving the best time!
Ever n Papa running like maniacs and loving it!
The "little"house in the woods built by Visconti 4 the kids 2 play in!What a tough childhood they mst hve had!
Papa n baby taking a stroll by the "tiny" house in the woods! Lol! Its truly a fairytale...
Lol! Paul taking a pic of me and my slingshot! I got that tree good!
Sorry, here's the "robin hood" pic of me abusing a poor tree w my slingshot! Lol! Its a really small rock tho!
---