About MillaJ.com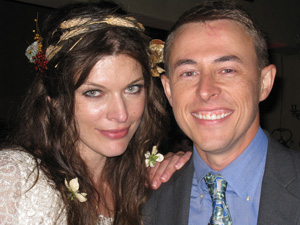 MillaJ.com is Milla Jovovich's official website.
MillaJ.com was launched in April 1995. Thanks to all the loyal fans and welcome to all the new visitors!
You can contact me (Colin) by using this form. I receive a lot of messages and respond to as many as I can. Please help me out by checking the FAQ (Frequently Asked Questions) or the RAQ (Recently Asked Questions) before asking a question as it has likely already been answered.
Fan mail for Milla can be sent to the address below. Include a SASE (self-addressed stamped envelope) for autograph requests.
Milla Jovovich
c/o Spanky Taylor
3727 W. Magnolia
Burbank, CA 91505
USA